[ad_1]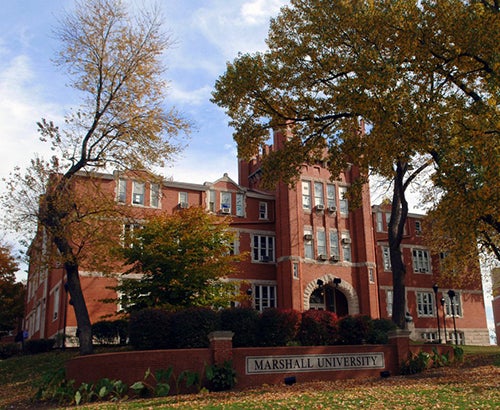 The Marshall University Technology Transfer Office (TTO) will host a free seminar on Wednesday, September 7th. The first seminar will be held at the Weisberg Applied Engineering Complex in Room 1205 from 2-3pm and will focus on engineering-related intellectual property. The second seminar will be held from 3:30 to 4:30 pm in his room 102 at the Robert C. Byrd Biotechnology Science Center and will include a discussion of intellectual property in the biological, physical, forensic and life sciences. will be
Each program begins with an overview of the main areas of intellectual property law (patents, trademarks, trade secrets, copyright) and continues with a specific focus on various types of patent protection. This program covers the statutory requirements for obtaining patents, university ownership of inventions. The difference between a patent application and a technology publication. The difference between inventorship and authorship. Issues to consider for protecting patent rights in an academic setting. Determine if an invention is ready for patenting.
The session will be led by Terry Wright, Attorney at Stites & Harbison PLLC in Louisville, Kentucky, and Amy Melton, Director of the Marshall University Technology Transfer Office.
Wright has extensive experience advising clients ranging from small privately held companies to multinational public companies. He regularly develops plans to protect intellectual property related to consumer goods, medical and other mechanical devices, and Rife's science-related technologies.
Wright has a background in life sciences and academic research experience in cardiovascular biology, molecular and cell biology, pharmacology, and biotechnology. He advises corporate and university technology transfer/licensing offices on strategies for protecting patent-based intellectual property.
Melton has been with the Marshall University Technology Transfer Office since 2004, mentoring the university's faculty, staff and students. Her business acumen culminated in her MBA with a BA in Accounting and Economics from Marshall University. During her tenure, she has accumulated extensive experience in all aspects of the technology commercialization process from idea generation. Support for federal, state, and foundation grants. Corporate sponsored research support, research collaboration networking, materials transfer, export controls, conflict of interest management, angel and venture capital, commercial licensing, and business start-up development.
The seminar is free and open to the public, but reservations are required. For reservations, please contact tto@marshall.edu. For more information, please contact Melton at 304-696-4365.
[ad_2]

Source link