[ad_1]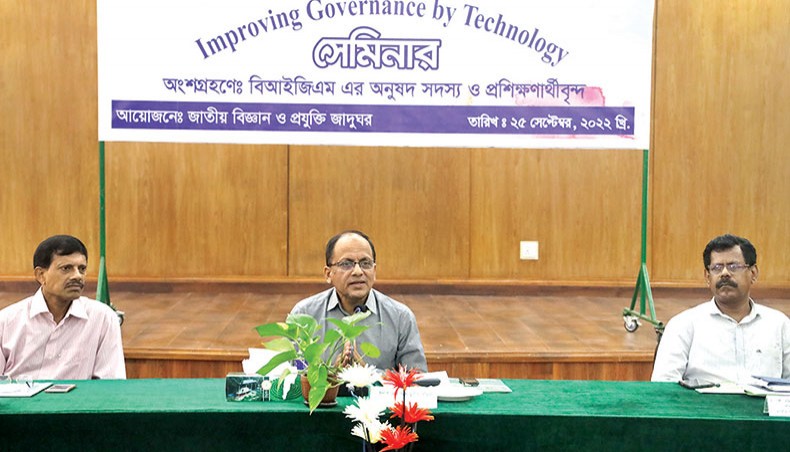 The National Museum of Science and Technology will hold a seminar titled "Using Technology in Upgrading Government" on Sunday in the museum's auditorium. – press release
A seminar titled "Using Technology in Upgrading Government" on Sunday at the National Museum of Science and Technology.
Mohammad Mounir Chowdhury, Director General of the Science Museum, said in a press release that he presided over the seminar in the museum's auditorium.
Stakeholders from various government and private institutions attended the event organized under the initiative of the Bangladesh Institute of Governance and Management.
On this occasion, Mr. Munir Chowdhury said, "The application of technology is a sign of good governance. But the integrity and skill of the person behind the technology is very important. Young officials are empowered to stop corruption and harassment." should come forward.
At the seminar, Roxana Khan, Deputy Secretary of the Ministry of Commerce and Major Mohammad Yousuf Sharif of the Bangladesh Army, presented the documents to the trainees.
After the program, the trainees visited the gallery of the museum. The trainees were also presented with gifts from the science museum.


[ad_2]

Source link