[ad_1]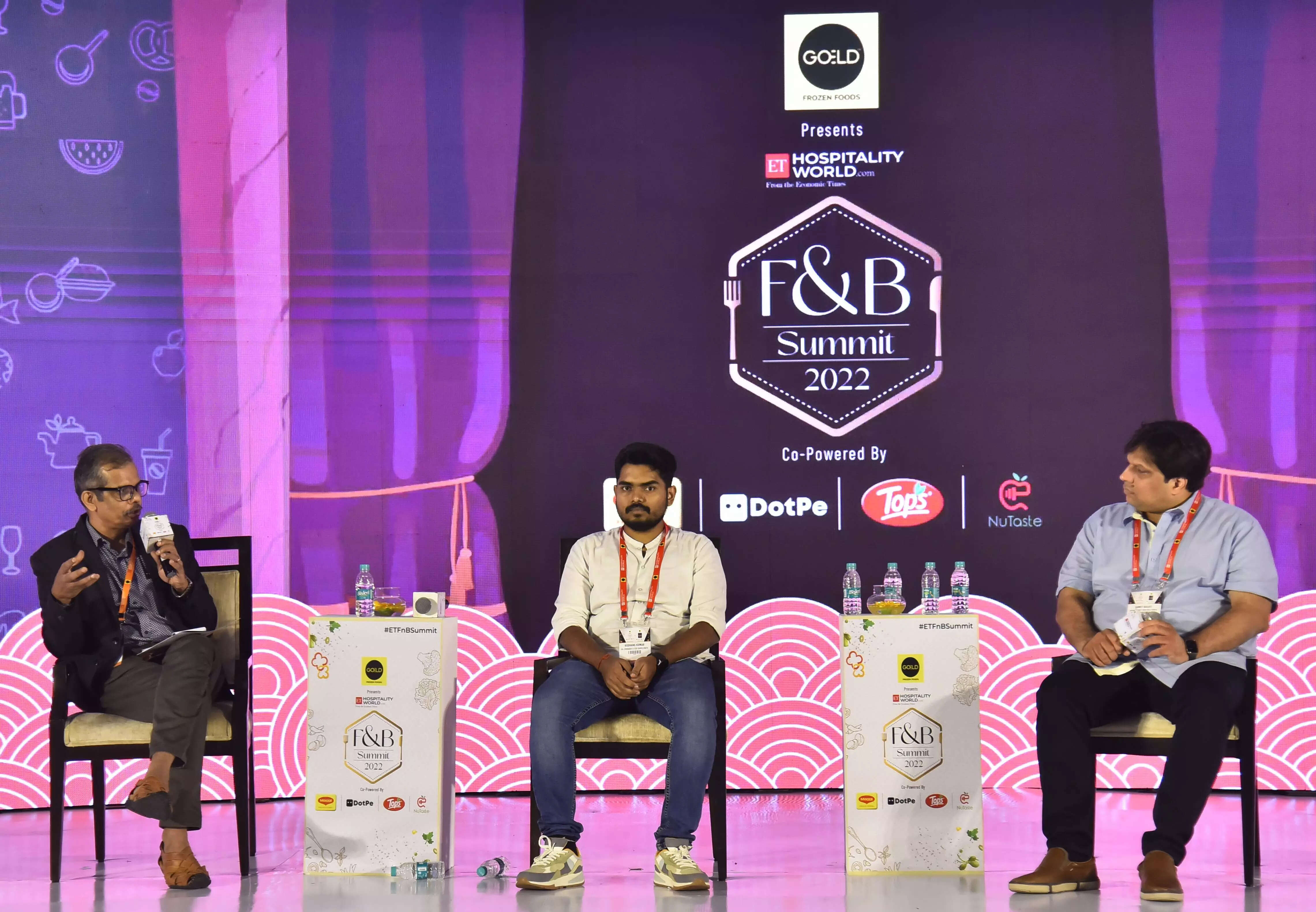 A panel discussion titled "Pushing the Boundaries of Technology: What is the Role of Technology in Hospitality and F&B, and What's in the Future?" Kushang Kumar, co-founder and CEO of Supplynote, Sumit Gulati, founder of Paschion Restaurants, and P Krishna Kumar, deputy editor-in-chief of ET HospitalityWorld, at the first ET HospitalityWorld F&B Summit held recently in Delhi NCR. I saw a lively discussion moderated by
"India's F&B industry, the 4th largest in the world, is around $60 billion in revenue, but if you look at the back end, it's almost $25 billion and growing at a very healthy CAGR. It's completely offline. There are over 7 million restaurants in the country, but only 400,000 listed on Zomato, Swiggy, Dot pay, Thrive and all new age omnichannel restaurants. Of course, people make money first, but conversely, we have not been able to create many Michelin stars, nor have we been able to create many global brands. One of the reasons is because we haven't focused on the cost side, standardization, and the operational part of the restaurant.This is where I think data really helps, and that's why we need to digitize the back end," says Rued. Kumar says.
Gulati, who has had successful brick-and-mortar and cloud kitchen businesses, spoke about differentiating his technology needs.
"Brick-and-mortar stores and other types of F&B operations need technology to run the backend, manage food costs, billing and all sorts of things. That's why Cloud Kitchen is deeply integrated with all kinds of technology.While (enterprise) demands are 80% similar, Cloud Kitchen has an extra layer of order integration.When you order on the app Like , the order comes right in front of the chef, so every cloud kitchen has a screen in the kitchen that shows how long every ticket took," says Gulati.


[ad_2]

Source link